We exist to share our belief in Jesus Christ, our Lord and Savior.  In the name of God's love and justice, we joyfully honor, praise, and worship God through fellowship, study, witness, and service.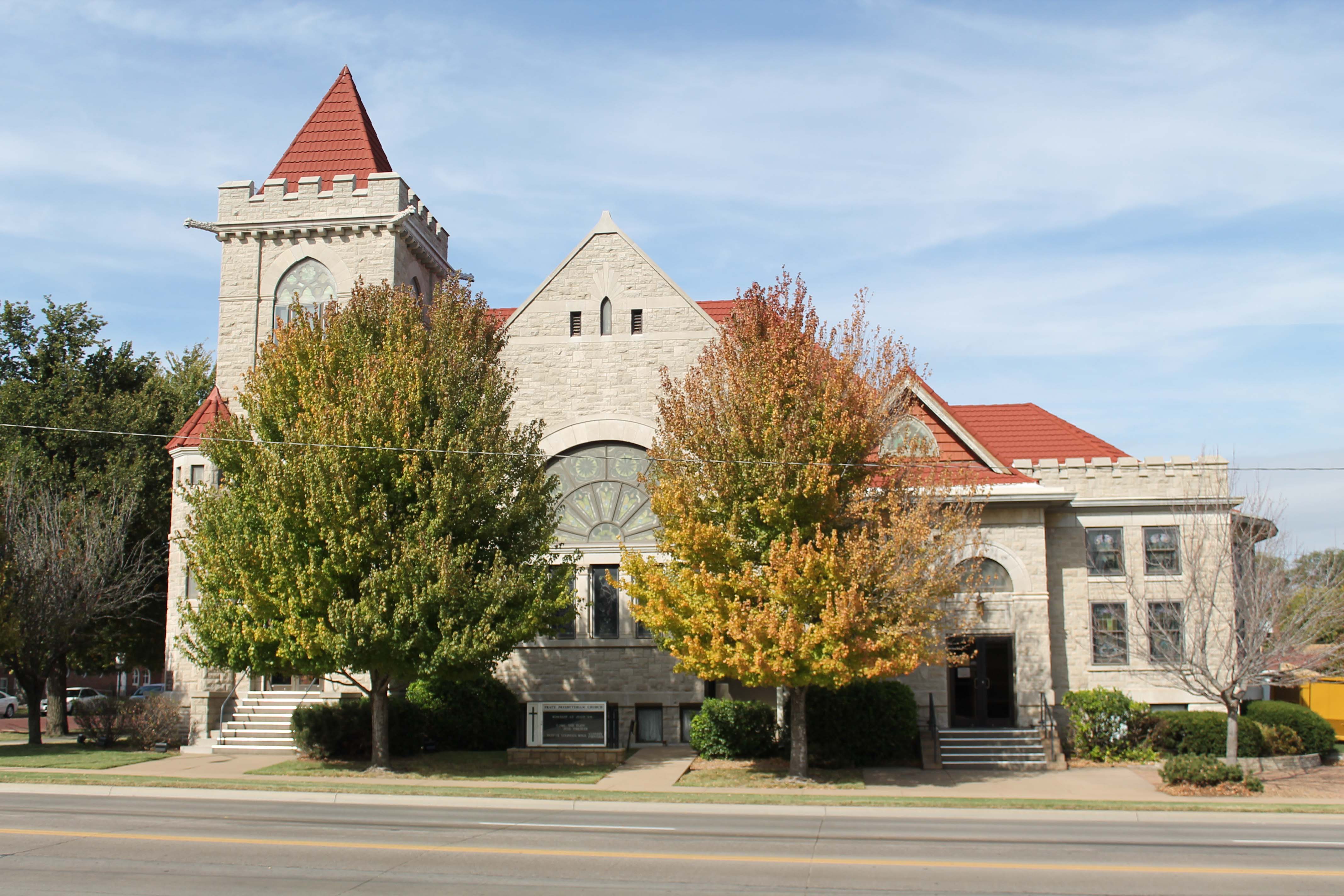 Join us for Sunday service, or one of our other programs!
Join Us!
News and Events
On June 2 and 3, Pratt Family Players will produce a one-act version of Shakespeare's A MIDSUMMER NIGHT'S DREAM at 7:30 p.m. at 123 N. Oak outside the community garden. Bring a picnic dinner and blanket, lawn chairs, or other outdoor chairs to enjoy this play with family and friends. In this classic family-friendly show, a cast of 34 brings to life this magical world of a duke and his Amazon queen (Jason Wiltshire and Melissa Jacobs), four mixed-up young lovers (Dillon Cochran, Kaylah Harbaugh, Abby Domann, David Mathes), an estranged fairy queen and king (Amber Jellison Harris and Jonathan Hurt), and a group of rough and ready amateur actors (lead by Blake Becker and Jeff Kiley.)
Plan to come see this show, but in case of bad weather on the night of the play, the show that evening will be cancelled. Admission is a suggested donation to help keep this community theatre pay for expenses.